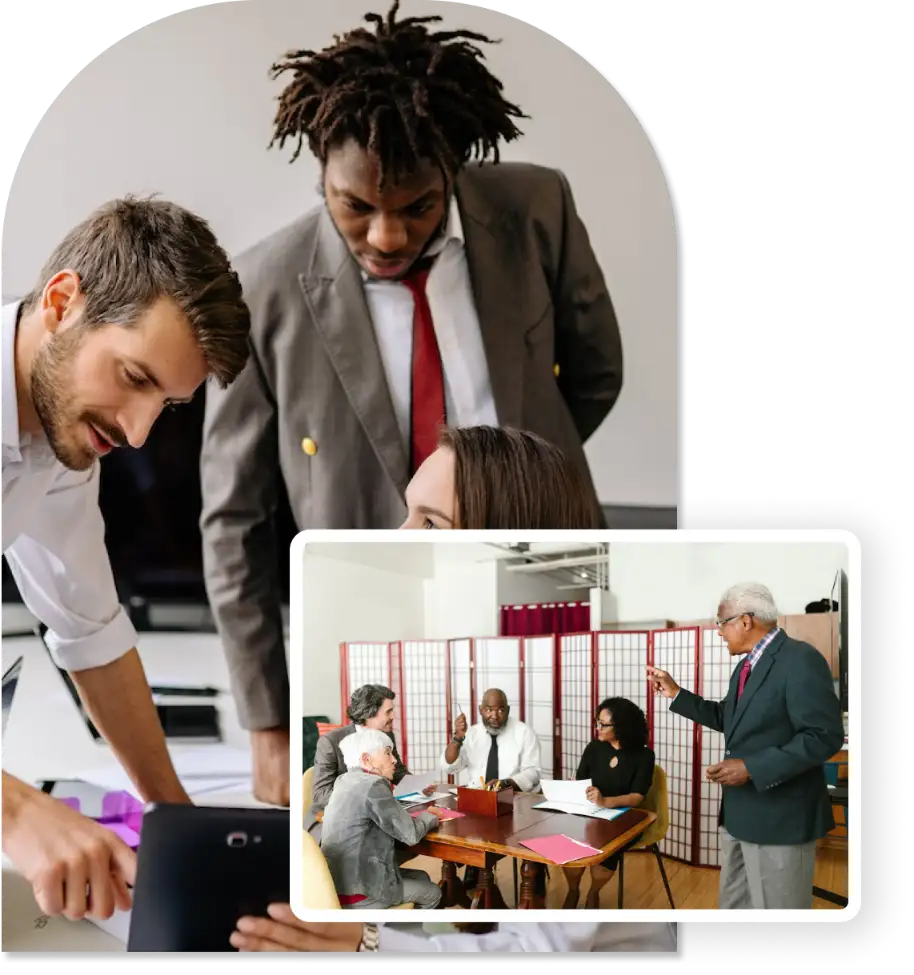 A Professional Consultancy Service Company
We diagnose business, management, organisational as well as continuous personal professional development problems from their root causes and proffer tailor-made solutions.
Our goal is to grow individuals and businesses in their ideal paths and help them stay relevant in their field while at it.
We specialise in various consultancy services to ensure we meet our customers at every stage of their growth.
For us at iDPS, our customers must be delighted.
At iDPS Consults Netherlands, we guarantee the following: Motivated Employees, Effective and Efficient Managers/Staff, Happy and Loyal Customers, SMART Business Solutions and a Profitable Business Organisation.
Explore our Services Geared Towards Your Professional Growth
Take the Front Seat in Your Learning With our Catalog of Resources
iDPS Consults Netherlands
Market Focused Buinesses vs Internal Focused Businesses
07:49
7 Simple Steps To Get You In The Right Career
10:43
Contact Us To Know All About Studying in the Netherlands
01:36
PDCA Cycle: What Are the Stages and How Does It Work?
08:50
Top Ten (10) Reasons Why You Should Come To Study In The Netherlands
01:31
Take Advantage of our Personal and Professional Training Programs
Our focus is on diagnosing and proffering solutions for individuals and businesses looking to grow.
Priyanka Hai
Associate | Markets - Client Office Financial Institutions
He teaches and explains business management modules, models and strategies with so much ease. During classes, he showed great knowledge but always stayed humble. I highly recommend him as Victor is an intellectual asset to any university, training company or consulting firm. He is an outstanding Business Management Lecturer and Teacher, an inspirational Trainer and a solution-driven Consultant.
Dohun G.
Real Estate Specialist
Victor is a passionate business lecturer with a lot of international experience. He is also an outstanding management consultant. Hence, if you need to re-work or re-model your business strategy, Victor can help. I highly recommend his YouTube videos; they will be good tips for your business or organisation.
Karim Elaasar
Corporate Recruiter
I met Victor at the Effective Project Management Professional Development workshop he facilitated. After a day with Victor, you will be going home with the satisfaction of learning a whole bunch of new skills. His way of explaining theory with simple everyday examples is easy to follow. He makes sure you understand the theory by asking to show examples, which makes the training interactive.
Akshay Tiwari
Supply Chain Specialist
On my first request to help me complete my distance learning MBA thesis, Prof Victor helped me a lot and guided me without any self-interest. His helping attitude admires me a lot. He is a person who loves to teach and share his knowledge and wisdom with young guns.
Laura P.
Key Account Manager
I met Victor during my last year of studies. He was my examiner and supervisor for my bachelor's thesis. What can I say except thank you! I have found Victor to be an open, friendly person with great expertise and knowledge. Someone who asks critical questions to give food for thought and keep the possibility open to identify and work out solutions.